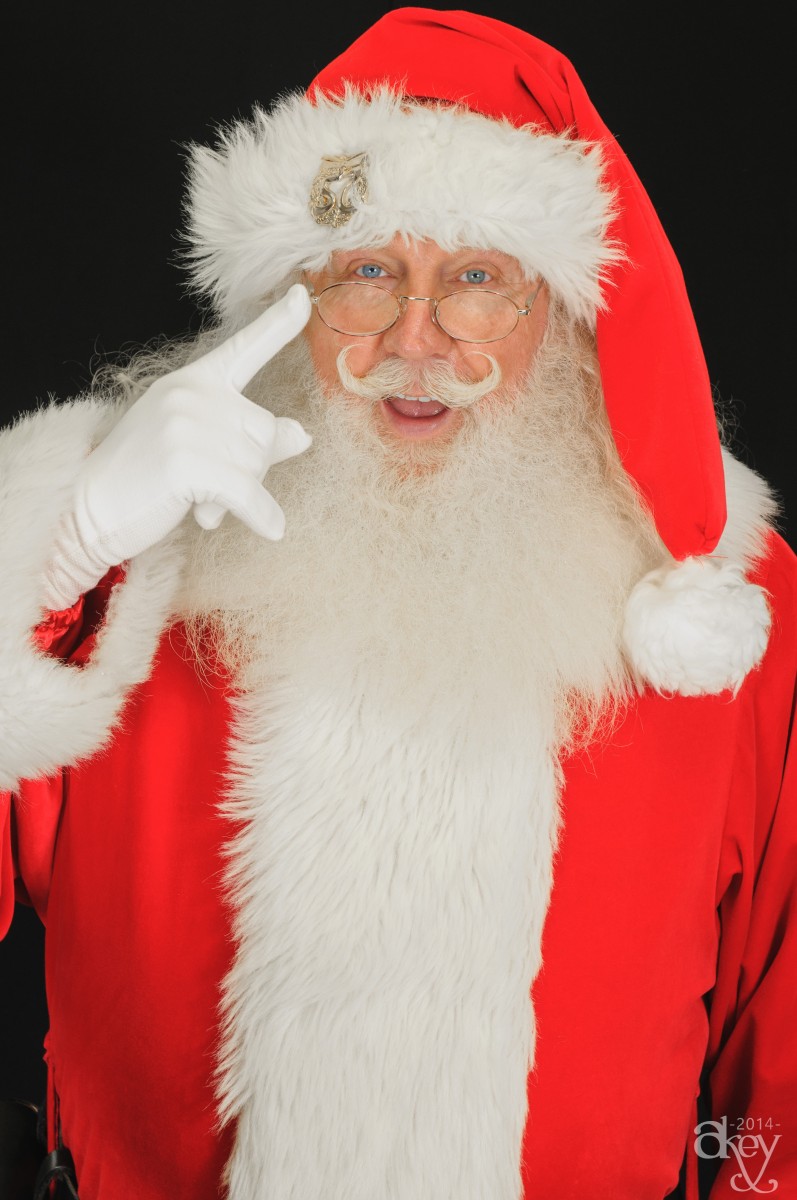 Windcrest Santa Jim is a real bearded Santa located in the historic Windcrest area of San Antonio, Texas. He is available for a variety of events, including company parties, school visits, home visits, "Breakfast With Santa", parades, and other community events.
Download Windcrest Santa Jim's One-Sheet
Wears a traditional professional Santa suit with real leather Santa boots and leather belt with engraved buckle.
Santa "throne" available upon request for additional fee. Hand-painted backdrop also available. Religious organizations may request manger to "honor the reason for the season".
Comfortable working with children of all ages and abilities, including those with special needs.
Costumed Mrs. Claus accompanies Santa and helps encourage the children at no additional charge.
Santa & Mrs. Claus can read our favorite story together – "The Bird in Santa's Beard" – at no additional charge.
Reduced rates or pro-bono work available to nonprofit organizations and those in need.
Locations serviced include: San Antonio, Windcrest, Fort Sam Houston, Randolph AFB, Lackland AFB, Schertz, Marion, New Braunfels. Travel to other locations available with trip fee.
Background & Training
Experience
City of Windcrest: Light-Up Ceremony and photos with Santa (2012)
North Central Baptist Hospital: visit from Santa (2011, 2012)
Baptist Children's Home: in partnership with Starbucks, visit from Santa (2012)
Shared Vision Residential Boys Home: in partnership with Angel Cover Ministries, visit from Santa (2011, 2012)
Audrey Reed Realty (McKinney, TX): client family photos with Santa (2012)
Windcrest Elementary School: breakfast with Santa (2006-2012)
Childhood Expressions: photos with Santa (2007-2012)
Windcrest Open House: photos with Santa (2008-2012)
Randolph Air Force Base: Official Christmas Light-Up Santa (2009)
Alamo Heights Christmas Parade: The San Antonio Lady Heat Rays Santa (2010)
Walzen YMCA: breakfast with Santa (2010)
Raul B. Fernandez Elementary School: day with Santa (2010)
Spirit of Christmas and Ronald McDonald House: visiting the Christus Santa Rosa Children's Cancer Center and other San Antonio locations year-round (2012)
Numerous private Christmas parties (2005-2012)
As Seen on TV
References
Available upon request. Contact us today!