Create a new tradition for your family when you book a home visit with Windcrest Santa!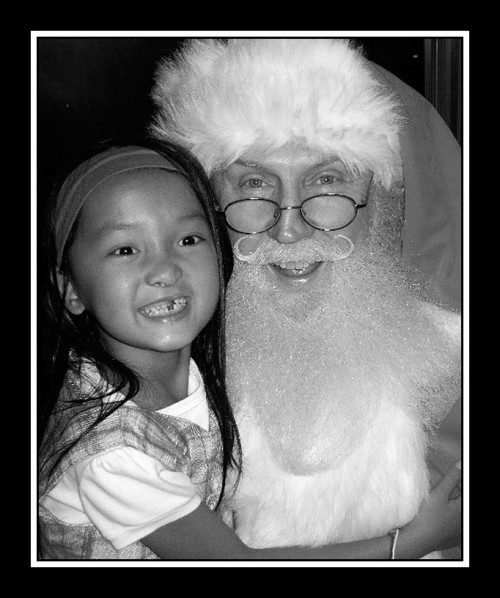 Santa and Mrs. Claus will come to your home, he in his traditional suit and she in her dress and cap, and bring a variety of fun stuff from the North Pole. Children love to learn about his musical pocket watch, magic sleigh bells, and more.
Parents can purchase gifts and give them to Windcrest Santa ahead of time, and he'll bring them in his sack and distribute them to the children.
Santa can also read the children a story. Have him read A Visit on Christmas Eve: A Lesson in Secret Giving and give each child a copy of the book to keep (at an additional cost of $15 each).
What does it cost?
$125 for the first hour (1 hour minimum) and $100 for each additional hour. A retainer of $50 is required at time of booking, with the remainder due on the date of your visit.
Share the expense by getting all the families in your neighborhood to participate! Santa can do short visits in each home or visit all the children in one central location.
How to schedule your home visit
Schedule your visit soon – Windcrest Santa's calendar fills up quickly!
Contact Mrs. Karen Claus by phone (210-590-7172) or email santa@windcrestsanta.com