Hi friend!
Thank you for reaching out, we had a marvelous time (at both parties!) and I know that many smiling children were enchanted by your visit. Everett looks at the videos every day and keeps asking when Santa and Mrs. Clause are coming back! I guess, after 2x, it must seem like a regular occurrence from his sweet, unassuming perspective!
The entrance with the bells, and Santa and Mrs. Clause walking through the halls slowly greeting guests (and Santa ringing his bells) was a very smooth transition. The costumes are grand and were a huge presence that instantly changed the atmosphere of the pre-party. I think that transition time is important with the smaller age groups (greeting, singing, tricks, Santa badge, story, showing people his bells and cane).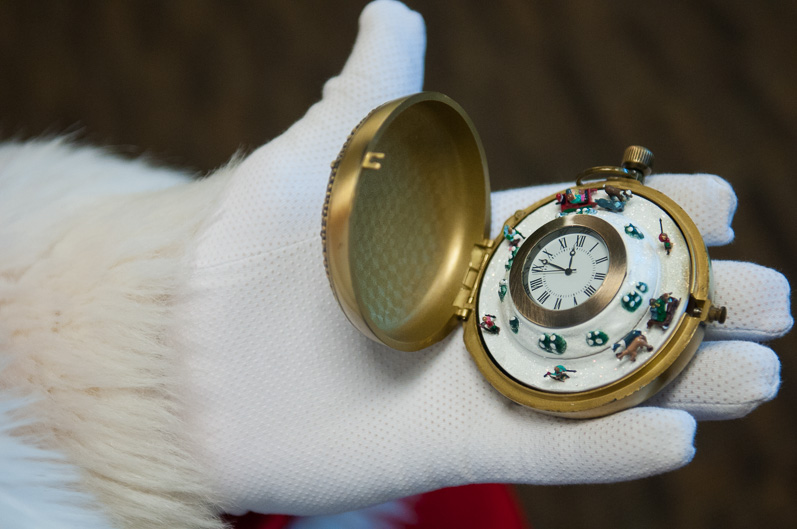 The singing gave the children an opportunity to be loud and participate in a way they are familiar with. The magic tricks and Santa badge were an absolute hit – it was fun for everyone to watch, and the kids especially get a big kick out of interacting (I just heard another comment yesterday of how fun that was).
The story was very sweet, and the props (the bird, the nest, and the stop watch) were very effective and realistic – adding to the magic.
For the older kiddos, when we did the photos with the baby Jesus, the children were very smitten when Santa took off his hat to get into position for the photos. I watched my curious nieces intently and knew they were wondering if they were going to see a wig or black hair. They were really amazed to see Santa was real all the way around.
Karen, overall, we are so grateful for the fun and magic you brought into our home – twice in 1 weekend! Many kind thanks for all you have done and are doing.
Hugs,
Vanessa